Delta Webinars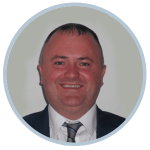 Kevin Lewis
Business Development Manager
Contracts manager webinar - 30mins
During the webinar learn how the 'Contract Manager' module allows you to manage all your contract awards. Contract Register is a module within the Contract Manager tool and provides a central repository facilitating the registration, promotion and monitoring
of all your organisation's contracts and agreements. Learn how to view your Contract Records, search records listed and export details to host your buyer portal.
Ryan Crawley
Business Development Manager
Delta Webinar – Delta V9.2 demo - 29mins
Offering a run through of the new V9.2 pricing function and balanced score card. Delta eSourcing have added a price question within Invitation to Tenders. Learn how to rank suppliers according to weighted evaluation criteria, creating a balanced scorecard. Bespoke evaluation plans to give different weightings to both technical and pricing sections.