Delta Webinars
Discover more...
Join our procurement experts for these free webinars to learn more about the Delta eSourcing platform, research findings and industry-specific topics.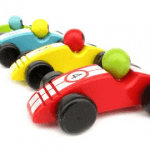 Hosted by
Mark Breakenridge
eProcurement 101: Learn how to run a DPS like a pro - 45mins
Dynamic Purchasing Systems (DPS) are available to purchase goods and services commonly used by your organisation. As a completely electronic procurement tool, the opportunities provided by DPS are far greater than traditional procurement processes.
On this webinar you'll learn:
• The benefits of a DPS v Framework
• How easy it is to migrate over from a live DPS
• How to master the Delta DPS module
Join Mark Breakenridge for this free webinar to find out if a DPS is the right choice for your organisation.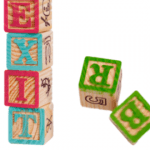 eProcurement 101: The real impact of Brexit - 45mins
Currently it is unclear when, or exactly on what terms, the UK's exit from the EU will happen. The EU has agreed to extend the deadline for our departure until 31 January 2020 – however, the UK may leave before that date if agreement on the terms of our withdrawal can be reached.
Post Brexit, and depending on the nature of the agreement, the UK will be able to reform its approach to public procurement. At a time of considerable change, it is vital to have complete insight into current and future opportunities, and to understand the dynamics that are changing the public sector supply landscape.
IMPORTANT INFORMATION: The date of this webinar may change if the UK leaves before the deadline or a fourth Brexit extension is agreed.