Delta at Events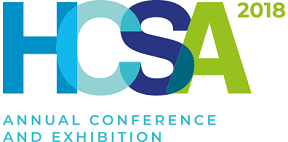 HCSA Annual Conference & Exhibition – Cardiff City Hall – 27 & 28 November 2018
Successive reports have highlighted the need to improve capability, adopt common standards, introduce key performance indicators, implement better information systems, innovate, and improve the engagement of clinicians and other key stakeholders – all with the aim of helping NHS procurement raise its game and deliver sustainable efficiencies and is reflective of all the great work being done around the PPIB tool, NHS Standards, PSD and those wonderful PTPs which I am sure you all enjoyed writing , well – you're going to get a second chance to perfect them!
This year's HCSA 2018 Conference and Exhibition NHS Procurement – Shaping the Future will provide delegates with stimulating inputs and a lively atmosphere in which to discuss and debate the key issues. The Conference will be taking place at a time when NHS budgets are under considerable pressure and the expectations of NHS procurement to leverage further significant efficiencies have never been higher.
WHY ATTEND
HCSA 2018 Annual Conference and Exhibition will provide delegates with an ideal opportunity to:
Hear from a broad range of experts on how NHS procurement will meet challenges and seize opportunities while operating in such a dynamic NHS and economic environment.
Find out what is happening to develop both the profession and its future procurement leaders while delivering further efficiencies.
Hear from procurement partners about the challenges they face and how working more collaboratively can leverage better outcomes.
Understand the latest commercial thinking across the health care sector.
Network with a highly influential audience drawn from health care procurement, commissioning support and suppliers.
Book Now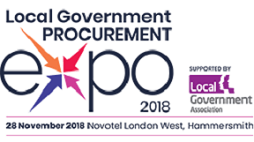 Local Government Procurement Expo – Novotel London West, Hammersmith – 28 November 2018
With a new National Procurement Strategy due to be launched in the coming months, now is the time for local government procurement personnel to be reviewing progress against the key development areas of the previous NPS.
LGPE 2018 will host a range of skills development and educational features, specifically focused on those themes and topics that the survey results indicate are priority development areas. By attending LGPE 2018, local government procurement personnel will be able to:
Meet with new suppliers in the LGPE Product Showcase
Upskill with procurement training at the Learning Zones
Network with over 700 personnel involved in local government procurement
The LGPE Product Showcase will also provide attendees with a unique opportunity to connect with market-leading products and services that are focused on delivering innovative solutions, designed to support and contribute to meeting today's efficiency challenges.
Ensure that you join the local government procurement community at LGPE 2018 by registering for your complimentary place today.
Book Now