Delta at Events

Delta eSourcing can help you navigate the procurement jungle through transparency, compliance and value for money.
Take a trip to one of our events and discover how Delta can uncage your potential. You can even try your hand at our #Boxtucker Trial to win some Delta Dollars. One Delta Dollar earns one entry into our prize draw for the chance to win either:
2 x VIP Manchester United tickets*
Public Finance annual magazine subscription*
Spa voucher*
Netflix Giftcard
CAPS subscription
Let's uncover your organisation's grrr-eatness together.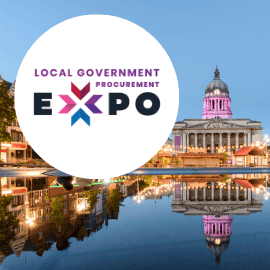 LGPE, 28th November at Novotel London, Hammersmith
Delta are delighted to be the official eSourcing partner of LGPE this year. Join Delta at Stand 21 in the Contract Management Zone as we discuss Public Sector Contract Management, and what this means for your procurement processes.
Registration is FREE for anyone working in Public Sector – book your complimentary place today and come and say hello to us at the Delta eSourcing Pavilion.
Meet the team
We look forward to seeing you at this hugely important event within the Local Government procurement calendar.
About LGPE
Officially supported by the Local Government Association (LGA) and leading purchasing organisations, the Local Government Procurement Expo (LGPE) 2019 is the UK's premier gathering of procurement personnel engaged within the setting and delivery of strategy across local government procurement.
Find out more

HCSA, 27 – 28th November at Harrogate Convention Centre, Harrogate
Delta are also the official eSourcing partner of HCSA this year. Visit the Delta team at Stand 16 for a unique opportunity to gain valuable insight into the best practices, view case studies, and see benefits that can be achieved through the effective adoption of eSourcing across the NHS.
Meet the team
Bookings for the HCSA Annual Conference and Exhibition 2019 are now open.
About HCSA
This year's HCSA 2019 Conference and Exhibition Procurement the Reality – the Case for Change and Transformation will provide delegates with stimulating inputs and a lively atmosphere in which to discuss and debate the key issues. We are very conscious that the Conference will be taking place at a time when NHS budgets continue to be under considerable pressure and the expectations of NHS procurement to leverage further significant efficiencies have never been higher.
Find out more
* Prizes vary for each event. Manchester United tickets and spa voucher are available for HCSA delegates to win and the magazine subscription for LGPE delegates.